Workplace injuries are common and can occur in even the safest workplace. There are laws governing the compensation of injured employees. However, it can be challenging to get your compensation as most companies are not thrilled about making these payments.
What Is TTD?
TTD benefits refer to compensation as a result of a disability obtained from a workplace injury. The two categories of TTD are temporary total disability and temporary partial disability. This means an employee has incurred an injury at work that has left them disabled either temporarily or permanently. The company agrees to pay part of the employee's salary for as long as they are out of work.
Eligibility for TTD
To be eligible for TTD, convincing evidence that the injury was incurred at work is necessary. Additionally, you will require an assessment from a medical doctor to ascertain that you cannot go back to work in the condition. The TTD payments will eventually end when the doctor confirms that you are well enough to return to work.
In some circumstances, the disapproval of the insurance company can also lead to loss of payment. This can occur if the assessing doctor is questionable. However, once you have been allowed back to work with restrictions that your company cannot accommodate, you remain eligible for TTD.
Applying for TTD
You can request TTD payment in Ohio by submitting a Physician's Report of Work Ability (MEDCO-14) and C84 forms. Submit the two documents to the Ohio Bureau of Workers' Compensation for assessment.
TTD Payment calculation
The first 12 weeks of TTD payments are a sum of your earnings for the 6 or 7 days before the injury. Your TTD will be 72 percent of the total weekly wage. If you cannot return to work after 12 days, the TTD will shift to the average weekly wage rate. This is calculated using your earnings for the one year preceeding the date of the accident.
At this point, the TTD rate will be around 66 percent of the average weekly wage. The TTD payments cannot exceed the state's maximum rates set in place by the state of Ohio. Unfortunately, you cannot perform or take up any other job while on TTD. This equates to a crime punishable by the laws of the state of Ohio.
At Regas and Haag, we understand how tedious the compensation process can be. You do not have to go through the process alone. Our legal team is equipped and competent in handling the compensation process through the BWC. We will gladly schedule a meeting at no fee to discuss your rights. Because we have your best interest at heart, no attorney's fee will be charged until we win the case. Give us a call today!
While there is a downward trend in workplace injuries due to the increased health and safety measures, it isn't down to zero yet. Many people still suffer from workplace injuries that force them to take a temporary or permanent break from work.
After seeking medical advice for your injuries, you should get legal advice on what your next steps should be. This article highlights some of the most common workplace injuries and what you should do if you suffer from one.
1. Falls and Slips
Slips and falls are among the most common workplace accidents and are the leading cause of worker's compensation claims. Slips and falls can occur during many circumstances, including:
Slipping on an oily, icy, or wet floor
Tripping due to uncovered holes, low lighting, or debris
Falling from skyscraper construction zones, rooftops, or ladders
Businesses should follow OSHA's (Occupational Safety and Health Association) fall protection rules to ensure that their employees aren't harmed on the job. If you're injured on business premises that don't meet the required safety standards, you should consult an attorney to file for compensation.
2. Over-Stressing and Exertion
Overexertion injuries, such as muscular strains and RSI (repetitive strain injury), can result in long-term chronic discomfort and productivity loss. This sort of workplace injury is caused by:
Wrong lifting method
Lifting large items by hand
No breaks from repetitive work
Working on a collapsing structure
Carrying, lifting, throwing, and pushing
Microtasks in a factory
Working on a computer without proper ergonomics
Your organization should provide mandatory instruction on executing physical tasks healthily without straining your muscles. If they don't, you can follow OSHA's ergonomics guidelines. In addition, to minimize overexertion and long-term bodily injury, make sure you take frequent pauses and use that time to relax and stretch.
However, if you've already faced an extreme level of such injury, you can plan your recovery and look for ways to file a lawsuit against the organization for inadequate safety and rest measures.
3. Struck by Equipment
Walking into a sharp edge of a counter or hitting your head against low-hanging equipment is pretty serious. Being struck by equipment can lead to severe hand injuries, amputations, stress fractures, traumatic head injuries, mental trauma, etc.,
You can get injuries from equipment when:
Machinery is improperly protected
Wires & cables are tangles
Tools and small machinery are left lying around, and you trip over them
There's excessive vibration from machinery.
Talk to an attorney to learn how you can charge for compensation, even for minor fractures, and not just amputations of body parts.
Workplace injuries aren't an uncommon sight, but if you're injured due to negligence from your employer, you deserve to be compensated for your troubles. To ensure that you receive just compensation for your workers' compensation claim, you require an experienced attorney who will be by your side until the claim gets approved. We at Regas & Haag Ltd specialize in handling workers' compensation claims in Ohio and can offer comprehensive legal assistance that you may need for workers' insurance claims. Contact us through our website or call us at 330-649-9102.
What is Negligence?
Negligence can be defined as carelessness or wrongdoing that causes injury or harm to someone. In such a situation, the injured party has the right to seek compensation and file a civil claim against the party who caused injury due to negligence.
What is Workers' Compensation?
If you get injured at work, you want your state's legal system to protect you. The Workers ' Compensation Act controls accidents on the job and how they're handled in the court system.
Workers' compensation is an insurance program mandated by the state that pays benefits to employees who suffer work-related injuries or illnesses. The benefits cover payments for medical bills, partial wage replacement, and compensation for permanent impairments.
How does Negligence Affect Workers' Compensation Claims?
People often believe that there is a direct connection between negligence and workers' compensation. However, the reality is more complex, as workers' compensation claims are distinctly different from personal injury cases. Let's understand how:
In a personal injury case, negligence together with who is identified as at fault determines the success or failure of the case. You must prove that the other person was at fault for their injury while claiming personal injury.
Whereas in a workers' compensation case, it is unnecessary to prove the fault. Getting injured at your workplace usually entitles you to collect workers' compensation benefits.
Can I sue my Employer for Negligence?
Generally, most workers cannot sue their employer for negligence in case of an injury. However, there are exceptions. You may be eligible to sue if a third party is responsible for your injury. Seek a consultation from a qualified attorney to know if you can make a personal injury claim because of a third party.
How can an Expert Workers' Compensation Attorney Help?
If you get injured due to any situation, whether at work or not, you should consult an attorney specializing in workers' compensation or personal injury cases. Since laws are almost always state-specific, it is recommended that your attorney have years of experience in the state where the injury occurred. Additionally, your first claim might get refused with workers' compensation cases, but an expert attorney can help you get approval on your second time around.
To ensure that you receive just compensation for your workers' compensation claim, you require an experienced attorney who will be by your side until the claim gets approved. We at Regas & Haag Ltd specialize in handling workers' compensation claims in Ohio and can offer comprehensive legal assistance that you may need for workers' insurance claims. Contact us through our website or call us at 330-649-9102 or toll-free at 800-520-2200.
If you've been injured on the job, workers' compensation is the best solution to obtain financial support while you are off work recovering. It is a system that exists to help you get through a difficult time.
When you've met with an accident on the job, you want to recover and return to work as quickly as possible. However, you also want to be compensated for your injuries and the time lost—workers' compensation insurance can help with this. When filing a claim, it's crucial to avoid mistakes that could delay or reduce your payments. Here are five mistakes you should avoid when filing for worker's compensation.
Mistakes You Should Avoid When Filing for Workers Compensation
With all its legalese and complex terminology, filing for workers' compensation can be an intimidating experience. So, it's no surprise that many people make mistakes when filing their claims.
Not Reporting the Injury Immediately
After a work-related injury, it is essential to notify your employer as soon as possible so that they are aware of the accident and can report it accordingly. If you wait too long, your employer could reject your claim because it wasn't reported in time.
Many places require you to report your injuries within a certain period. So, informing your organization about the accident immediately will help protect your rights to file for workers' compensation later on, especially if you did not seek medical attention right away.
Failing to Ask for Medical Treatment from Your Employer
You must get your injuries treated as soon as possible—even if it's just first aid or a trip to the emergency room. Not getting treatment can lead to further injuries or complications, affecting your ability to recover damages in the future.
Refusing to Cooperate with the Medical Professionals Treating Your Injuries
You may disagree with what your doctor is telling you, but failing to follow instructions could lead the insurance company or the healthcare provider to believe that you aren't injured or are exaggerating your symptoms.
Not Having a Written Record of Your Claim
The last thing you want is to have to dispute the details of your claim with your employer. If you don't have a written record of what happened and when it happened, it might be more challenging for you to prove that your injuries are work-related.
Failing to File the Claim within 30 Days
Do not wait until the deadline is almost over to get started on your application. Start filling out the application as soon as possible because it may take longer than expected to complete all of the paperwork. If you want to document your injuries accurately and are looking for professional guidance, you can seek assistance from the experienced attorneys at Regas & Haag.
In the wake of a workplace injury, it can be difficult knowing where to start or how to proceed. The frustrating thing about workers' compensation is that it's hard figuring out what you need to do for your unique situation and how much compensation you're owed.
The large amount of paperwork and hoops you have to jump through to file a claim does not make this process any easier. But, if you know what to avoid, you're less likely to have your claim rejected. This is where the Regas and Haag team can help you. Schedule a consultation today for more information.
People who suffer work-related injuries often look for a job change. These employees usually wish to switch careers and work in a low-risk industry, especially if the injuries they suffered were severe or life-threatening. In other cases, the employees may need to change jobs if their injury prevents them from doing the same work as before.
But is it possible to switch jobs while still receiving worker's compensation? Read on to find out.
Changing Jobs While on Worker's Compensation Benefits
Will you be entitled to the same benefits if you get a new job? From a legal perspective, all employees have the right to switch jobs any time they wish, even if they are receiving worker's compensation benefits. However, sometimes, it may not be as simple as that.
Any decision you make regarding your job change could impact your compensation amount. For instance, the law permits you to receive compensation benefits if you accept a light-duty job with less salary. In that case, you may still receive partial benefits, but your weekly rate may not be the same as before. However, if your new job pays you the same amount as the former one, your benefits may cease entirely.
Secondary Part-Time Job
Injured workers usually opt for part-time jobs until they recover fully from their injuries. These part-time gigs help them recover better and allow them to take care of their financial needs. While part-time jobs sound like a great option, it is vital to note that any income received from such a job will reduce the amount of your existing weekly benefit.
If, as a part-time employee, you get paid and do not report your income to your current employer, it will be considered insurance fraud.
Things to Consider Before Taking a New Job
Many injured workers consider taking on a new or part-time job to meet their financial needs or out of monotony. However, there are some potential risks you should be aware of before taking this step:
Going back to work before fully recovering from your injury may result in a re-injury or permanent disability.
It may hamper the recovery process, making you unable to recover well.
So, it is best to consult your doctor before you return to work. Doctors usually conduct detailed scans and examinations to decide if you are ready to work again. If your job demands a lot of physical strain, it's best to wait until full recovery.
Lastly, you must understand that your employer is not legally bound to retain you once you have made a full recovery. So, if you take up a new job, you may not be able to go back to your former position after recovering.
Taking the Help of Expert Attorneys
Filing for worker's compensation benefits on your own can sometimes become an overwhelming task. This is where professional help becomes vital.
Regas & Haag Attorneys are committed to helping clients navigate the legal system. Our experienced and skilled attorneys can address all your queries and ensure you receive the highest compensation you're eligible for. You can contact us by visiting our website or calling at (330) 649-9102 to get started.
Sadly, many workers will, at some point, suffer an on-the-job injury. If you're unable to work or are required to significantly limit your work, you can collect workers' compensation benefits. Sometimes an employee may be let go while collecting workers' compensation, so it's fair to wonder what happens to their benefits. Here's what you need to know:
At-Will Employment
Ohio is categorized as an at-will employment state, meaning you or your employer can terminate your working relationship at any time without reason. Generally, when an employee is let go, the employer states a reason, but this is not required by law.
There is one exception to the at-will rule—your contract with your employer states the specific reasons or circumstances under which you can be terminated. If the reason given for termination is different from what's on your contract, it constitutes a breach of contract. Should this happen to you, we recommend you consult with Regas & Haag about initiating a lawsuit.
Injured at Work, Now What?
If you were injured while working your regular job duties, you are entitled to file a workers' compensation claim. These benefits can be claimed if you need to limit your working capacity or you can't perform your work duties at all.
Workers' compensation is in place to offer benefits to both the employee and employer:
It allows injured employees to recover compensation while they cannot work or must limit their work duties.
It also protects the employer against personal injury lawsuits because if an employee files for workers' compensation, they cannot sue their employer for personal injury.
What Happens to Your Workers' Comp If You're Terminated?
Sometimes, when an employee is cleared to return to work, they find out their job no longer exists. If you can work without restrictions but are terminated by your employer, you will no longer get temporary total disability benefits from your workers' compensation; you may still be entitled to other compensation. If your claim is still open, it will continue to cover the costs of your medical expenses, ongoing treatment, and lost wages due to the injury you sustained while on the job.
Even if you were cleared by your doctor to resume light work duties but are terminated by your employer, you can still recover those benefits once you have obtained a new job.
It's important to note an employer cannot legally terminate an employee for filing a workers' compensation claim. While employers are required to state the specific reason for termination in this circumstance, you can file a lawsuit if you have cause to believe you were fired for filing a workers' compensation claim.
If you believe you were unfairly terminated or have concerns about losing your workers' compensation benefits, Regas & Haag can help. If you are located in or near Canton, Ohio, contact our law firm at your earliest convenience to discuss your case.
Regas & Haag, Ltd., is an Ohio-based law firm specializing in social security disability and workers' compensation. Our attorneys represent injured and disabled people throughout the state. We can present your case to the Ohio Industrial Commission, the Ohio Bureau of Workers' Compensation, and the Social Security Administration. Here's what you need to know about social security disability benefits.
Understanding the Two Types of Social Security Disability Benefits
The two main types of benefits are Social Security Disability Insurance (SSDI) and Supplemental Security Income (SSI). These government programs were created to provide supplemental income to eligible people—specifically, people who cannot work due to particular situations or medical conditions. There is a stringent application process in which you must prove your eligibility. Although it can be stressful, we are here and ready to help simplify all of it for you.
There are two primary differences between these two programs:
For SSI, eligibility is determined by age, disability, income restrictions, and resources.
In the case of SSDI, it depends on your disability and the work credits you have earned.
The process can be long and complicated; however, with the right legal counsel, it can be less stressful and more efficient. Our experienced attorneys are extremely knowledgeable about the laws and will help you navigate this challenging journey.
The Fee Structure at Regas & Haag in Canton
We understand that this is a stressful time for you. That's why we offer a no-charge consultation with one of our attorneys. If it is difficult for you to come to our Canton office, we'll come to you. Regas & Haag will charge you nothing if you are not found eligible and approved. A bill for our legal services is only generated if we help you win your case. There is no risk when you hire us to represent you in your SSI or SSDI proceedings.
About Us
Our company has been operating in Ohio for many years. We are dedicated to our clients and making sure that they receive the compensation they are entitled to. Our team takes great pride in our commitment to providing you with our premier personalized service. After all, we are a client-driven full-service law firm.
Regas & Haag has always fought hard for our clients in Ohio, and we will continue to fight hard for you and your family, too. Our attorneys are very responsive to your needs, and will stay in regular contact with you to keep you abreast of the status of your application. It's only natural that you will have questions or concerns, and we know that you deserve timely answers from your attorney.
Please contact our office to set up a complimentary consultation with one of our experienced attorneys. We will meet with you wherever it is most convenient for you. You will have peace of mind knowing that an attorney from Regas & Haag is on your side.
In the event of an accident at work or the development of a work-related illness, you may be entitled to workers' compensation. Not sure what that means? Here's what you need to know!
Workers' compensation: What is it?
Workers' compensation is a state-mandated insurance program that pays benefits to employees who suffer work-related injuries or illnesses. Benefits include payments for medical bills, partial wage replacement, and compensation for permanent impairments.
The dedicated team at Regas & Haag, Ltd. can easily analyze your case and inform you about what kind of benefits you're entitled to. As workers' compensation attorneys with many years of experience, our team will tirelessly fight for your rights.
Is my injury covered?
Many injuries are covered by the law as long as they are the result of accidents at work. The law also covers occupational diseases like lung cancer caused by the inhalation of asbestos.
The most commonly claimed injuries include:
Back injuries
Head injury
Spinal cord injuries or paralysis
Neck and shoulder pain
Broken bones and fractures
Joint injuries
Burn injuries
Eye or ear injuries
Carpal Tunnel Syndrome
Occupational diseases
Something worth noting:
Employees are not entitled to benefits if they did anything with willful intent to injure themselves or others, or if the injury was the result of drug or alcohol intoxication.
Why Regas & Haag Ltd.?
At Regas & Haag, Ltd., we handle all aspects of your Workers' Compensation case. This includes getting in contact with your doctors to obtain your medical records and reports, filing motions and appeals on your behalf, and preparing you for any hearings held by the Ohio Industrial Commission, so we can work to get you the benefits you deserve.
The Ohio Bureau of Workers' Compensation has workers' compensation forms available for download. If you need assistance understanding how to fill out these forms, please call our office.
At Regas & Haag Ltd., we can provide you with all the legal assistance you need on workers' insurance claims. Feel free to contact us through our website or by calling us at 330-649-9102 or toll-free at 800-520-2200.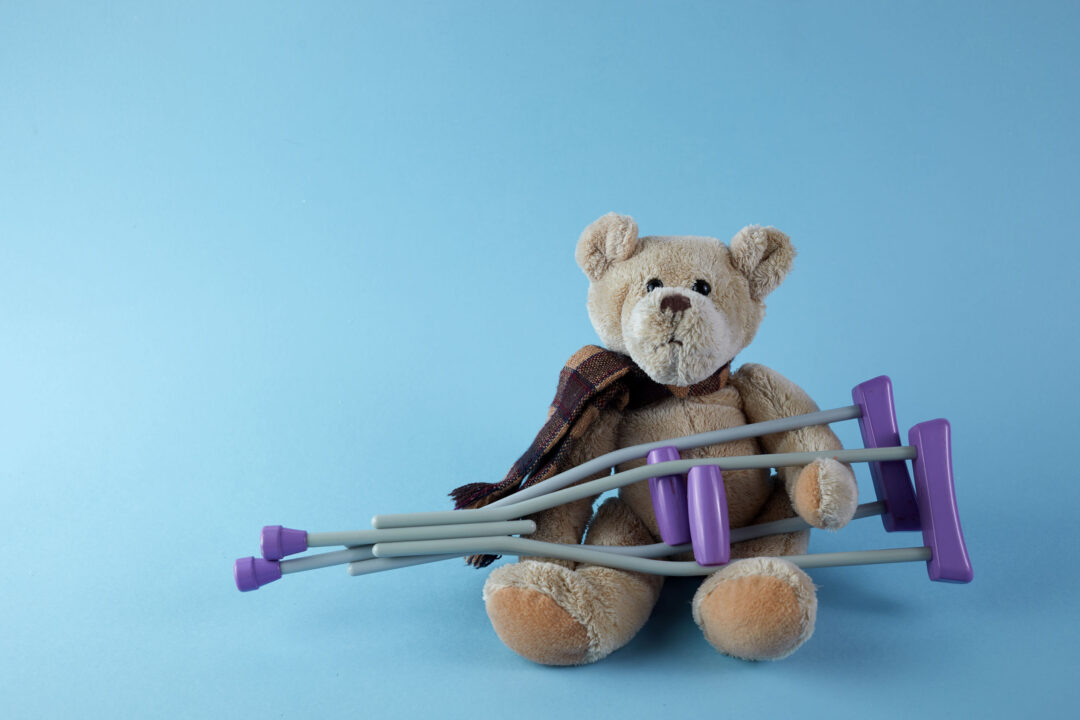 Childhood disability benefits are benefits paid to children who have a disability and come from a family that has limited resources to care for them. This money can help ensure that the child has the care that they need without financially straining their parents or guardian.
Who Qualifies for Childhood Disability Benefits?
A child must have a condition or combination of conditions that limit their ability to lead a normal life. The condition must be one that will last for more than 12 months. If the child is working, they cannot make more than a set amount each month. That amount changes annually.
What Are Some of the Conditions That Qualify?
Many different conditions quality for childhood disability payments, including:
● Blindness
● Deafness
● Cerebral palsy
● Muscular dystrophy
● Down's syndrome
● Severe intellectual disability
Must the Child Live at Home to Qualify?
The child does not have to live at home to qualify for SSI payments. If they are placed in a long-term care facility, and the state pays for their health care, they will receive a smaller amount monthly.
How Do You Qualify Your Child?
If you think that your child may qualify for childhood disability payments, you will need to fill out the form provided by the Social Security Administration to start the process. Your answers to these questions are important in the decision made by the government, so make sure you fill out the form completely and accurately to ensure your child receives the correct benefits.
After submitting the form, gather any relevant medical records as you will need this proof to ensure that your child qualifies for the correct childhood disability payments.
Set up an appointment with your local Social Security office, this step may take some time. It is not unusual to wait four to five months to schedule an appointment. When it is your turn, ensure that you keep your availability open to attend the meeting in order to avoid any delays.
You may be asked to take your child to a doctor if the government needs further information to make a decision. This doctor will examine your child and decide.
Can a Child Move Through the Childhood Disability Benefits Process Faster?
A select few children who have specific conditions, such as childhood cancer, can be moved to the front of the line for evaluation. The sooner you turn in the paperwork, the faster the process can begin.
It can be confusing and challenging to get childhood disability benefits. Therefore, it is usually best to work with an experienced attorney from the beginning. Contact Regas & Haag to receive the help your child deserves.
Aging increases the probability of a disability since our bodies become less resistant to injury and illness. People older than 50 years of age are considered disabled if they are unable to perform their past relevant work and are confined to sedentary work activities.
If you are in your 50s, social security can consider your education, experience, and age to determine if you are disabled. Continue on to learn more about if you qualify for disability benefits:
What Types of Disabilities Do People File Claims For?
Common disabilities that claims are filed for include:
Physical impairments such as stress injuries, carpal tunnel, and knee or hip issues
Disc herniations and other spinal disorders
Physical and mental impairments caused by illnesses such as cancer, heart problems, diabetes, multiple sclerosis (MS), and Parkinson's disease
Mental illnesses like depression or schizophrenia
Can You Transfer Your Skillset?
If you are 50 or over, and no longer able to perform your job due to a disability, it may be a challenge to transfer your skillset to other types of work.
Social Security Disability benefits are another form of compensation that may be available to qualified disabled workers. Although workers of any age are eligible for Social Security Disability benefits after claiming a disability, there are special rules for older workers to simplify obtaining disability benefits.
Workers in their older years might not be required to adjust to a new type of work even if they are physically able to.
The Four Levels of Functioning Capacity
There are four categories used by the Social Security Administration to determine your workload:
Sedentary – does not involve lifting more than 10 pounds
Light – involves lifting of between 10-20 pounds
Medium – involves frequently lifting 25 pounds and occasional 50 pounds
Heavy – frequent lifting more than 50 pounds
Even sedentary workers between the ages of 50 and 54 may be eligible for disability benefits. People between 55 and 59 could be eligible even if they can perform light work, and those between the ages of 60 and 64 could collect Social Security Disability benefits even if they can perform medium-level activities.
At Regas & Haag, Ltd., we handle all aspects of Social Security Disability cases. If you think you may be eligible for disability benefits call us today at 330-649-9102 to learn how we can help you get the benefits you qualify for.