Understanding 'Negligence' in a Workers' Compensation Case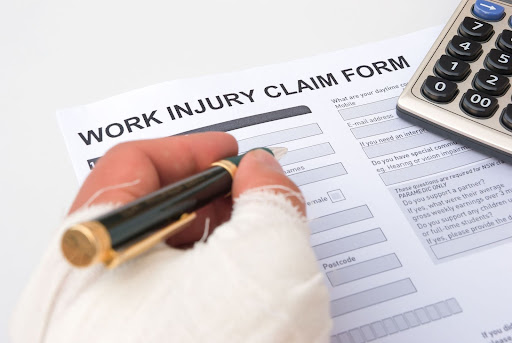 What is Negligence?
Negligence can be defined as carelessness or wrongdoing that causes injury or harm to someone. In such a situation, the injured party has the right to seek compensation and file a civil claim against the party who caused injury due to negligence.
What is Workers' Compensation?
If you get injured at work, you want your state's legal system to protect you. The Workers ' Compensation Act controls accidents on the job and how they're handled in the court system.
Workers' compensation is an insurance program mandated by the state that pays benefits to employees who suffer work-related injuries or illnesses. The benefits cover payments for medical bills, partial wage replacement, and compensation for permanent impairments.
How does Negligence Affect Workers' Compensation Claims?
People often believe that there is a direct connection between negligence and workers' compensation. However, the reality is more complex, as workers' compensation claims are distinctly different from personal injury cases. Let's understand how:
In a personal injury case, negligence together with who is identified as at fault determines the success or failure of the case. You must prove that the other person was at fault for their injury while claiming personal injury.
Whereas in a workers' compensation case, it is unnecessary to prove the fault. Getting injured at your workplace usually entitles you to collect workers' compensation benefits.
Can I sue my Employer for Negligence?
Generally, most workers cannot sue their employer for negligence in case of an injury. However, there are exceptions. You may be eligible to sue if a third party is responsible for your injury. Seek a consultation from a qualified attorney to know if you can make a personal injury claim because of a third party.
How can an Expert Workers' Compensation Attorney Help?
If you get injured due to any situation, whether at work or not, you should consult an attorney specializing in workers' compensation or personal injury cases. Since laws are almost always state-specific, it is recommended that your attorney have years of experience in the state where the injury occurred. Additionally, your first claim might get refused with workers' compensation cases, but an expert attorney can help you get approval on your second time around.
To ensure that you receive just compensation for your workers' compensation claim, you require an experienced attorney who will be by your side until the claim gets approved. We at Regas & Haag Ltd specialize in handling workers' compensation claims in Ohio and can offer comprehensive legal assistance that you may need for workers' insurance claims. Contact us through our website or call us at 330-649-9102 or toll-free at 800-520-2200.